Washington Investment Adviser Pleads Guilty To $3.1 Million Fraud Scheme
Posted on April 3rd, 2019 at 3:40 PM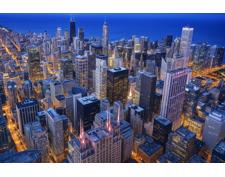 From the Desk of Jim Eccleston at Eccleston Law LLC:
Sweetwater Investments Inc. principal, Dennis Gibb has pled guilty in Washington federal court to stealing $3.1 million from his clients and covering his tracks with falsified account statements and tax documents.
According to the criminal complaint, Gibb, who formed a Sweetwater-managed private fund called Income Flood in 2008, solicited investors by promising them that his investment strategy would produce consistent returns to bolster their retirement savings.
From 2008 until 2018, Gibb secured $7.3 million from at least 20 Income Flood investors. However, during that time period, Gibb devised a fraud scheme where he secretly transferred more than $3.1 million from the fund's account to his firm Sweetwater's brokerage account. Gibb also falsely claimed in emails and financial statements that Sweetwater managed more than $1 billion assets when in reality, it only managed $73 million.
In order to cover his tracks, Gibb created falsified account statements and tax documents to demonstrate to investors that their account balances had grown and that the Income Flood held $7.8 million in assets instead of the accurate figure of only $1.8 million.
Eccleston Law is investigating the fraudulent activities of Dennis Gibb. Those with information should contact our law firm.
The attorneys of Eccleston Law LLC represent investors and advisors nationwide in securities and employment matters. The securities lawyers at Eccleston Law also practice a variety of other areas of practice for financial investors and advisors including Securities Fraud, Compliance Protection, Breach of Fiduciary Duty, FINRA Matters, and much more. Our attorneys draw on a combined experience of nearly 65 years in delivering the highest quality legal services. If you are in need of legal services, contact us to schedule a one-on-one consultation today.
Related Attorneys: James J. Eccleston
Tags: james eccleston, eccleston law, eccleston law llc, eccleston, fraud, dennis gibb, sweetwater, income flood