Washington D.C. Enacts A Complete Ban on Non-Compete Agreements
Posted on April 22nd, 2021 at 8:54 AM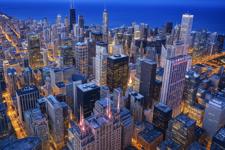 From the Desk of Jim Eccleston at Eccleston Law LLC:
Employers in the District of Columbia may no longer utilize non-compete agreements as the Ban on Non-Compete Agreements Amendment Act (the Act) prohibits such agreements for virtually all D.C. employees.
Non-compete agreements and policies enacted after the Act go into effect will be considered void and may subject employers to monetary penalties, including penalties for each violation and increased financial penalties for recurring violations.
The Act stands out among other recent non-compete restrictions because of its scope. The Act contains no salary threshold, bars employers from restricting employees' outside employment during and after employment, includes strict retaliation provisions, and implements notice and recordkeeping requirements.
While Maryland and Virginia recently have limited the reach of non-compete agreements, those laws apply only to employees who earn below a set amount. In Maryland, employees earning less than $31,200 per year or $15 per hour are protected, and, in Virginia, employees making less than the average weekly wage in the state are protected.
The D.C. Act excludes only : (1) volunteers, (2) elected or appointed religious officials, (3) casual babysitters, and (4) certain medical specialists. The Act applies to all employees who "perform work in the District" and any prospective employees whom an employer anticipates will work in the District." Employers may read this broad definition to include remote workers and workers who spend only a fraction of their time in the District. Additionally, the Act's restrictions do not extend to situations in which a business has been sold.
The Act specifically prohibits employers from enforcing anti-moonlighting provisions or policies for current employees. This includes employees with any side jobs, whether they have their own business or work for a direct competitor. The Act also prohibits employers from retaliating against or threatening to retaliate against any employee refusing to comply with a non-compete agreement or policy. The Act further provides for higher monetary penalties for violations of the non-retaliation portions of the Act.
Under the Act, employers must provide employees written notice of Act "within (a) 90 days of the effective date of the Act, (b) 7 days after hire for new employees, and (c) 14 days after an employee requests the information in writing." Companies must give specific notice to all employees of the Act, which include employees who were not previously, or would not otherwise have been, subject to a non-compete. The Act requires employers to maintain recordkeeping but does not specify the type of records companies must keep.
Companies in D.C. should act proactively to avoid statutory penalties. For example, companies should review their trade secret protection programs. The Act explicitly excludes confidentiality and non-disclosure agreements. Employers should take steps to
Tags: eccleston, eccleston law, washingtong dc, non-compete agreements