Wall Street Offers a New Way to Invest in Commercial Real Estate- Interval Funds
Posted on March 22nd, 2017 at 1:29 PM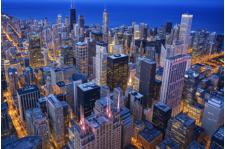 From the Desk of Jim Eccleston at Eccleston Law LLC:
This is the first in a pair of posts about how investment funds are offering a new way to invest in property by investing in the property directly, rather than in real-estate investment trusts (REITs).
The key selling points made by firms to invest directly in the property includes, the high income derived from rental payments and the fact that there is less volatility than with the stock market.
Most of these new investment funds are interval funds, which allow investors to purchase daily, but sell only once a quarter. Such interval funds offer to buy shares back from investors at predetermined dates and amounts, typically at least 5% of their share and four times a year. The minimum amount to buy the portfolios is typically much lower than for REITS, which allows the common investor to gain entry into this particular market.
The attorneys of Eccleston Law LLC represent investors and advisers nationwide in securities and employment matters. The securities lawyers at Eccleston Law also practice a variety of other areas of securities for financial investors including Securities Fraud, Unauthorized Trading, Breach of Fiduciary Duty, Retirement Planning Negligence, and much more. Our attorneys draw on a combined experience of nearly 65 years in delivering the highest quality legal services. If you are in need of legal services, contact us to schedule a one-on-one consultation today.
Related Attorneys: James J. Eccleston
Tags: Eccleston, Eccleston Law, James Eccleston, Eccleston Law LLC