Waddell & Reed Ordered to Pay $776,000 Over Reverse Churning
Posted on October 6th, 2022 at 2:48 PM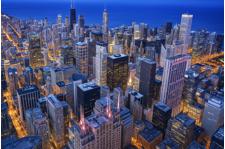 From the Desk of Jim Eccleston at Eccleston Law.
Waddell & Reed has agreed to pay nearly $776,000 to settle charges of misconduct over one of its wrap fee programs, according to the Securities and Exchange Commission (SEC).
Waddell & Reed breached its fiduciary duty by failing to take appropriate action after the firm flagged certain client accounts for potential "reverse churning", according to the SEC's order. Specifically, the flagged accounts each belonged to certain clients participating in the MAPLatitude wrap fee program at Waddell & Reed. Waddell & Reed agreed to a cease-and-desist order and a censure without admitting or denying any of the SEC's findings. The firm additionally agreed to pay disgorgement of $484,645, prejudgement interest of $90,944, and a $200,000 civil penalty, according to the SEC.
Reverse churning typically occurs when a client is charged a wrap fee covering all advisory services and transaction costs despite the fact that the client trades infrequently, according to the SEC's order. Waddell's compliance policies and procedures required the firm to conduct quarterly reviews to determine whether the wrap fee program continued to be suitable for certain clients. Between January 2015 and July 2021, Waddell & Reed flagged 737 MAPLatitude accounts that should have been converted from fee-based to brokerage accounts under firm policy, according to the SEC. However, the SEC alleged that Waddell failed to complete any follow-up reviews or appropriately convert the accounts.
Eccleston Law LLC represents investors and financial advisors nationwide in securities, employment, regulatory and disciplinary matters.
Tags: eccleston, eccleston law, advisors, sec, churning