Virginia to Enforce Best Interest Standard for Annuities
Posted on July 1st, 2021 at 1:48 PM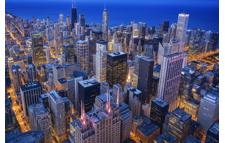 From the Desk of Jim Eccleston at Eccleston Law:
Virginia has officially finalized a best interest rule that would set standard of conduct for how producers can recommend and sell annuities in the state. The rule was announced by Virginia's State Corporation Commission, after completing its public comment period in March. The commission constructed the standard to model a rule that was passed by the National Association of Insurance Commissioners (NAIC). "These revisions add several new definitions, require insurers to follow specified best interest obligations when recommending an annuity, require agents to use consumer disclosure forms, and require agents to complete a one-time four-credit annuity suitability training course that includes the best interest standard", according to the order adopting the rule.
A total of fourteen states have finalized best interest annuity rules including: Arkansas, Delaware, Texas, Alabama, Arizona, Ohio and Michigan among others. The NAIC's model rule created uniform guidelines that enables state regulators "align" their conduct standards for annuity sales with the SEC's Regulation Best Interest Rule. According to industry experts, nearly half of states may adopt new best interest rules for annuity sales by the end of 2021 at the current pace. Further, the NAIC intends to assist the states with enforcement by launching an FAQ, which has been sent to the Life Insurance and Annuities Committee for approval.
Eccleston Law LLC represents investors and financial advisors nationwide in securities, employment, regulatory and disciplinary matters.
Tags: eccleston, eccleston law, annuities