Virginia Investment Adviser Sentenced to 13 Years in Prison in Connection with Operating a $5 Million Ponzi Scheme
Posted on February 8th, 2019 at 10:27 AM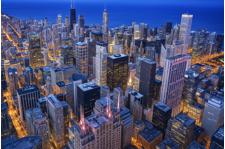 From the Desk of Jim Eccleston at Eccleston Law LLC:
According to the U.S. Department of Justice, Virginia investment adviser, Edward Lee Moody Jr. has been sentenced to 13 years in prison after pleading guilty to mail fraud and other related charges in connection with orchestrating a 13-year Ponzi-scheme.
Moody, who owned CM Capital Management, an RIA in Virginia Beach, was also the subject of a civil complaint filed by the SEC seeking an injunction, disgorgement, and penalties.
According to the criminal complaint filed by the Department of Justice, from April 2005 until June 2018, Moody defrauded nearly 60 investors by claiming that he successfully managed his client funds by investing in profitable securities. However, Moody never invested any of his clients' funds as promised.
Instead, Moody used client money to pay off earlier investors in a Ponzi scheme like manner and used the rest for personal expenses, such as buying a house, a car, remodeling his new home, travel expenses, and paying for his restaurant and bar tabs.
Moody maintained his scheme by sending clients fake monthly account statements that reported profitable returns on their investments and by making periodic repayments to investors with other investor funds.
The attorneys of Eccleston Law LLC represent investors and advisors nationwide in securities and employment matters. The securities lawyers at Eccleston Law also practice a variety of other areas of practice for financial investors and advisors including Securities Fraud, Compliance Protection, Breach of Fiduciary Duty, FINRA Matters, and much more. Our attorneys draw on a combined experience of nearly 65 years in delivering the highest quality legal services. If you are in need of legal services, contact us to schedule a one-on-one consultation today.
Related Attorneys: James J. Eccleston
Tags: james eccleston, eccleston law, eccleston law llc, eccleston, department of justice, cm capital management, ponzi scheme, fraud, edward lee moody jr.