Valuation Uncertainties Come to Light With Business Development Companies in View of COVID-19
Posted on March 23rd, 2020 at 4:39 PM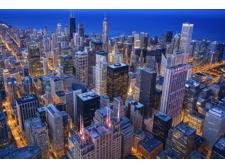 From the Desk of Jim Eccleston at Eccleston Law LLC:
The tide has gone out for many investments, revealing their issues, shortcomings and problems. Business development companies ("BDC") are the latest investments to be exposed.
BDCs will face increased pressure as the impact of COVID-19 continues to be felt, according to a note from Fitch Ratings, a credit rating agency. Fitch notes that the requirement for BDCs to mark their portfolios to fair market value on a quarterly basis will be an increasing pressure point. Fitch did point out that portfolio marks, by themselves, do not necessarily indicate the credit performance of specific loans, but that they can be indicative of certain underlying issues which can have negative rating implications. Potentially adding further complication to the issue is the fact that valuation procedures for BDCs can be largely subjective.
Business development companies make loans to private companies with capital raised from investors. BDCs are one of the most popular alternative investment products, with sales of nontraded BDCs by broker-dealers totaling more than $22 billion over the last decade. Popularity and sales, however, do not make them suitable for all investors. Now that the tide has gone out, this time with COVID-19, investors should consider whether the investment was appropriate for them.
The attorneys of Eccleston Law LLC represent investors and advisors nationwide in securities and employment matters. The securities lawyers at Eccleston Law also practice a variety of other areas of practice for financial investors and advisors including Securities Fraud, Compliance Protection, Breach of Fiduciary Duty, FINRA Matters, and much more. Our attorneys draw on a combined experience of nearly 65 years in delivering the highest quality legal services. If you are in need of legal services, contact us to schedule a one-on-one consultation today.
Related Attorneys: James J. Eccleston
Tags: eccleston, eccleston law, james eccleston, valuation, covid-19, business development companies, investments