Use of WhatsApp Causes Problems for Firms and Their Advisors
Posted on October 21st, 2020 at 10:20 AM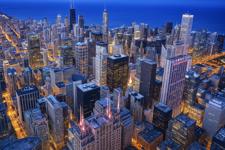 From the Desk of Jim Eccleston at Eccleston Law LLC:
The COVID-19 pandemic forced many in the financial industry to adapt their operations to remote working. Financial firms have found that advisors have been largely successful in creating revenue while working remotely, however, some policy violations are beginning to emerge.
Bloomberg News reports that two senior commodities bankers at Morgan Stanley, Nancy King and Jay Rubenstein, are departing the firm after it was discovered they used WhatsApp, an unauthorized communication technology. King was the global head of commodities at Morgan Stanley, while Rubenstein served as head of commodities trading. Morgan Stanley did not find any wrongdoing aside from the policy violation for use of unauthorized communication channels. This issue is not limited to Morgan Stanley, however. JPMorgan likewise discovered a number of advisors using WhatsApp earlier this year, which resulted in one advisor being terminated and others having their bonus payments cut.
Firms have been cracking down on the use of WhatsApp, according to Bloomberg News. Messages sent on WhatsApp are difficult for compliance departments to monitor because the message is encrypted from start to finish.
Eccleston Law also practice a variety of other areas of practice for financial investors and advisors including Securities Fraud, Compliance Protection, Breach of Fiduciary Duty, FINRA Matters, and much more. Our attorneys draw on a combined experience of nearly 65 years in delivering the highest quality legal services. If you are in need of legal services, contact us to schedule a one-on-one consultation today.
Tags: eccleston, eccleston law, whatsapp, covid, pandemic, covid19