U.S. Supreme Court Rules Title VII Covers Gender Identity and Sexual Orientation
Posted on June 19th, 2020 at 10:04 AM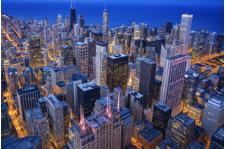 From the Desk of Jim Eccleston at Eccleston Law LLC:
In a landmark ruling, the U.S. Supreme Court ruled that Title VII of the Civil Rights Act prohibits discrimination based on gender identity and sexual orientation. Justice Gorsuch wrote the opinion, and was joined by Justices Ginsburg, Breyer, Sotomayor, Kagan and Chief Justice Roberts. The majority found that sexual orientation and gender identity was covered by the portion of the Civil Rights Act which bans discrimination "because of . . . sex."
In the majority opinion, the court held that an employer violates the Civil Rights Act "when it intentionally fires an individual employee based in part on sex." The Supreme Court further held that sex is an aspect of an person's gender identity or sexual orientation, so an employer "necessarily intentionally discriminate[s] against that individual in part because of sex" when an employer fires an employee on the basis of sexual orientation or gender identity.
This decision resolves a circuit split among the federal circuit courts. Justices Kavanaugh, Alito and Thomas dissented.
The attorneys of Eccleston Law LLC represent investors and advisors nationwide in securities and employment matters. The securities lawyers at Eccleston Law also practice a variety of other areas of practice for financial investors and advisors including Securities Fraud, Compliance Protection, Breach of Fiduciary Duty, FINRA Matters, and much more. Our attorneys draw on a combined experience of nearly 65 years in delivering the highest quality legal services. If you are in need of legal services, contact us to schedule a one-on-one consultation today.
Related Attorneys: James J. Eccleston
Tags: eccleston, james eccleston, eccleston law, civil rights