U.S. Supreme Court Limits SEC Disgorgement
Posted on June 24th, 2020 at 3:58 PM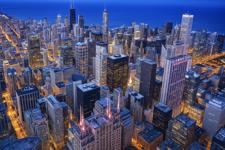 From the Desk of Jim Eccleston at Eccleston Law LLC:
The U.S. Supreme Court has upheld the SEC's ability to obtain disgorgement in enforcement cases. However, the decision also put limits on how much disgorgement can be obtained. The Supreme Court held that the SEC can obtain disgorgement of ill-gotten gains in federal court, but the disgorgement cannot exceed the defendant's net profit from the scheme. In the Opinion, the Supreme Court found that "legitimate expenses" could be deducted from net profit when calculating disgorgement.
The Supreme Court also held that disgorgement obtained by the SEC must be given to the victims of the scheme. Currently, disgorgement received by the SEC either goes to victims or is used to fund investor protection and education programs. This ruling comes following a fiscal year in which the SEC ordered $3.2 billion in disgorgement. That figure is the highest since 2015.
This ruling is the latest Supreme Court ruling on the SEC's ability to obtain disgorgement. The Supreme Court previously held that disgorgement is a penalty and therefore subject to a five-year statute of limitations. The latest Supreme Court ruling found that disgorgement is equitable relief when it does not exceed the wrongdoer's net profit and is awarded to victims.
The attorneys of Eccleston Law LLC represent investors and advisors nationwide in securities and employment matters. The securities lawyers at Eccleston Law also practice a variety of other areas of practice for financial investors and advisors including Securities Fraud, Compliance Protection, Breach of Fiduciary Duty, FINRA Matters, and much more. Our attorneys draw on a combined experience of nearly 65 years in delivering the highest quality legal services. If you are in need of legal services, contact us to schedule a one-on-one consultation today.
Related Attorneys: James J. Eccleston
Tags: eccleston, james eccleston, eccleston law. supreme court, sec, disgorgement