Updated Investor Alert From the SEC
Posted on September 14th, 2016 at 2:41 PM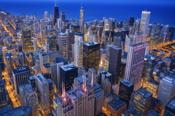 From the Desk of Jim Eccleston at Eccleston Law LLC:
The SEC's Office of Investor Education and Advocacy has recently issued a warning to investors who receive lump sum payments from insurance companies following the recent flooding disaster in Louisiana. The SEC's goal in alerting potential investors was to warn and educate them because hurricanes, floods, oil spills, and other disasters often give rise to investment scams.
Examples of common natural disaster insurance fraud include trading programs that falsely guarantee high returns, classic Ponzi schemes where new investors' money is used to pay money promised to earlier investors, and pump-and-dump scams where fraudsters use fake "news" to pump up the stock price of small companies so they can sell shares they own at artificially high prices.
The SEC also recommended the best ways to avoid being defrauded. These recommendations included having investors ask questions about their investments, check the registration status and background of anyone recommending or selling an investment using the SEC's Investment Adviser Public Disclosure (IAPD) database, and contacting state securities regulators for more information.
In sum, it is imperative that investors in natural disaster insurance safeguard investments that promise fast and high profits with little or no risk because they are classic signs of fraud.
The attorneys of Eccleston Law LLC represent investors and advisers nationwide in securities and employment matters. Our attorneys draw on a combined experience of nearly 65 years in delivering the highest quality legal services. If you are in need of legal services, contact us to schedule a one-on-one consultation today.
Related Attorneys: James J. Eccleston
Tags: Eccleston, Eccleston Law, Eccleston Law LLC, James Eccleston