Unregistered Investment Adviser Barred by Maryland Attorney General
Posted on May 8th, 2018 at 4:36 PM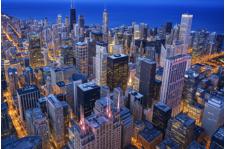 From the Desk of Jim Eccleston at Eccleston Law LLC:
The Maryland Attorney General's Office has barred unregistered investment adviser, Perry Santillo, Jr. for dishonest and unethical trade practices. Santillo, who acquired Everest Investment Advisors after its former owner, Phillip Rousseaux, had his own registration revoked for deceptive securities sales practices, received many of his clients through this firm.
More specifically, Santillo, founder and chief executive of High Point Wealth Management, advised at least 99 investors to sell more than $6 million worth of securities and transfer the funds to a self-directed IRA. Once the money was transferred to a self-directed IRA, Santillo recommended that his clients invest in unsecured promissory notes that were used to finance his other companies.
As a result of Maryland's findings, Santillo faces nearly $3.5 million in civil penalties and fines.
Investors who purchased those or other unregistered securities from Santillo may have a cause of action under state securities laws and other causes of action to rescind those securities purchases and recover their investment losses.
The attorneys of Eccleston Law LLC represent investors and advisors nationwide in securities and employment matters. The securities lawyers at Eccleston Law also practice a variety of other areas of practice for financial investors and advisors including Securities Fraud, Compliance Protection, Breach of Fiduciary Duty, FINRA Matters, and much more. Our attorneys draw on a combined experience of nearly 65 years in delivering the highest quality legal services. If you are in need of legal services, contact us to schedule a one-on-one consultation today.
Related Attorneys: James J. Eccleston
Tags: Eccleston, Eccleston Law, Eccleston Law LLC, James Eccleston