United Planners Financial Services of America Advisor Charged with Real Estate Fraud
Posted on February 20th, 2018 at 4:20 PM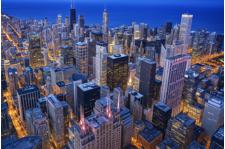 From the Desk of Jim Eccleston at Eccleston Law LLC:
The state of Massachusetts has charged United Planners Financial Services of America advisor, Thomas Riquier with running a 26-year real estate investment scheme and defrauding clients and other investors out of at least $1 million.
According to Massachusetts, Mr. Riquier allegedly deceived his victims into thinking that the money they invested in property in Rowley, Massachusetts would be sold for a profit within four to eight years. Instead, Mr. Riquier used investor money for his personal use.
Overall, Mr. Riquier raised $730,000 from investors who bought units of ownership in the Rowley fund and borrowed additional money from clients in the form of personal loans dating back to the early 1990s.
In addition, the regulators accused Mr. Riquier' s employer, United Planners, of failing to supervise him during the ongoing fraud.
In its complaint, Massachusetts seeks an order requiring both Mr. Riquier and United Planners to cease and desist from the alleged misconduct. The state also is seeking restitution to compensate investors for their losses under the scheme, among other remedies.
The attorneys of Eccleston Law LLC represent investors and advisors nationwide in securities and employment matters. The securities lawyers at Eccleston Law also practice a variety of other areas of practice for financial advisors including Broker Litigation & Arbitration, Strategic Consulting Services, Regulatory Matters, Transition Contract Review, and much more. Our attorneys draw on a combined experience of nearly 65 years in delivering the highest quality legal services. If you are in need of legal services, contact us to schedule a one-on-one consultation today.
Related Attorneys: James J. Eccleston
Tags: Eccleston, Eccleston Law, Eccleston Law LLC, James Eccleston