Underwater Sea Scooter No Help to Ponzi Scheme Perpetrator
Posted on November 17th, 2020 at 3:51 PM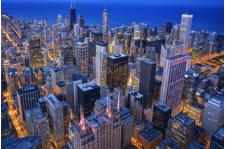 From the Desk of Jim Eccleston at Eccleston Law LLC:
Matthew Piercey has been arrested by the FBI for his role in an alleged Ponzi scheme. Piercey, along with his business partner, Kenneth Winton, were indicted last week by a grand jury. Federal prosecutors have accused Piercey of convincing individuals to invest $35 million in two of Piercey's companies, Family Wealth Legacy and Zolla. Piercey solicited these investments by promising guaranteed returns through the use of an "Upvesting fund" which used an algorithm with a history of success, according to federal prosecutors. Piercey and Winton allegedly used investor funds on their own business and personal expenses.
FBI agents arrested Piercey on November 16, 2020. Piercey attempted to evade arrest by leading FBI agents on a car chase which ended at Lake Shasta. Once at the lake, Piercey jumped into the lake with an underwater "sea scooter," according to federal prosecutors. According to CBS Sacramento, Piercey spent 25 minutes submerged in the lake before he resurfaced and was arrested.
Piercey is looking at charges of wire fraud, mail fraud, money laundering and witness tampering. His partner, Winton, has been charged with conspiracy to commit wire fraud. Both Piercey and Winton could be sentenced to 20 years in prison.
Eccleston Law also practice a variety of other areas of practice for financial investors and advisors including Securities Fraud, Compliance Protection, Breach of Fiduciary Duty, FINRA Matters, and much more. Our attorneys draw on a combined experience of nearly 65 years in delivering the highest quality legal services. If you are in need of legal services, contact us to schedule a one-on-one consultation today.
Tags: ecceleston, ecceleston law, ponzi scheme