UBS Wealth Group's Legal Costs Skyrocket in Q2
Posted on August 10th, 2022 at 5:48 PM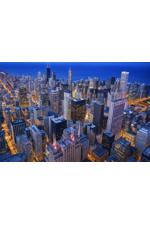 From the Desk of Jim Eccleston at Eccleston Law.
UBS Wealth's litigation expenses have substantially spiked in the second quarter as the firm has faced a host of investor complaints and regulatory probes into UBS' volatile Yield Enhancement Strategy (YES).
UBS's investor presentations illustrated that legal costs increased to $121 million in the second quarter in comparison to $52 million in the first quarter, according to the company's most recent earnings report. While the investor presentations did not state a cause for the increase in legal costs, the spike primarily can be attributed to issues with YES. Last month, the SEC ordered UBS to pay $25 million as part of a settlement for the defrauded clients who invested in the complex options-based strategy.
Between February 2016 and February 2017, UBS invested at least 600 clients in YES, which borrowed against an existing portfolio of debt or equity securities to purchase or sell S&P 500 options, according to the SEC. Furthermore, UBS increasingly has been losing investor arbitration claims for $1 million or more with clients who invested in YES, according to recent decisions from panels monitored by the Financial Industry Regulatory Authority (FINRA). In one case, UBS lost a $3.86 million legal claim in May to clients who invested in YES.
Eccleston Law LLC represents investors and financial advisors nationwide in securities, employment, regulatory and disciplinary matters.
Tags: eccleston, eccleston law, ubs