UBS Triggers Margin Calls After Russia Bond Values Plummet
Posted on March 3rd, 2022 at 3:24 PM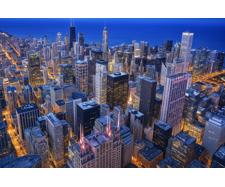 From the Desk of Jim Eccleston at Eccleston Law:
UBS Group has triggered margin calls on some of its wealth management clients who use Russian bonds as collateral for their investments after the value of debt issued by the country and its businesses plummeted.

The firm is requiring some wealth management clients to deposit cash or securities in their accounts after UBS slashed the lending value of some Russian bonds to zero, according to people familiar with the matter. The firm may choose to liquidate the securities at market value for clients who cannot meet the margin call while UBS has demonstrated that it will no longer accept Russian bonds as collateral. UBS, which claims to serve half of the world's billionaires, had $447 million of banking products including loans and guarantees to Russia in 2020.

The bank's Swiss rival, Pictet, is also reducing the value of Russian debt in investors portfolios, according to those familiar with the matter. UBS most recently dealt with a spike in margin calls when volatility spiked at the outset of the pandemic in the spring of 2020.

Eccleston Law LLC represents investors and financial advisors nationwide in securities, employment, regulatory and disciplinary matters.
Tags: eccleston, eccleston law, russia, ubs