UBS to Keep the Core Parts of its Compensation Plan Unchanged in 2019
Posted on September 18th, 2018 at 4:16 PM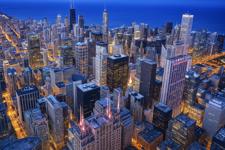 From the Desk of Jim Eccleston at Eccleston Law LLC:
UBS Wealth Management has announced that its 6,900 advisors will be able to keep their payout grid and other key components of their compensation plan in 2019. Moreover, according to UBS, the firm is only intending to make minor changes to its 2019 compensation plan.
More specifically, UBS noted that the firm plans on backing away from its controversial attempt earlier this year to roll out non-solicitation requirements for advisors who chose to receive bonuses from the firm. The bonuses referenced by UBS are titled "strategic objective awards", which according to the firm, essentially will remain the same with cash and stock deferred over six years.
However, UBS announced in its proposal that the firm will offer greater flexibility with respect to how teams pay bonuses to their members than previously allowed, which will eliminate the cap on bonuses for net new households. This is significant because the elimination of the cap on bonuses will give advisors who generate $1 million or more of net new business more flexibility in calculating how they can qualify for the maximum $250,000 bonus attached to the award.
The 2019 proposal is the first compensation plan enacted by UBS after the firm departed the Broker Protocol in 2017. Since exiting the Broker Protocol, UBS has been hiring few experienced advisors from other firms and instead has emphasized team bonuses to attract talent.
The attorneys of Eccleston Law LLC represent investors and advisors nationwide in securities and employment matters. The securities lawyers at Eccleston Law also practice a variety of other areas of practice for financial investors and advisors including Securities Fraud, Compliance Protection, Breach of Fiduciary Duty, FINRA Matters, and much more. Our attorneys draw on a combined experience of nearly 65 years in delivering the highest quality legal services. If you are in need of legal services, contact us to schedule a one-on-one consultation today.
Related Attorneys: James J. Eccleston
Tags: james eccleston, eccleston law, eccleston law llc, eccleston, ubs, wealth management