UBS Pays $1.5 Million Gender Discrimination Award to Ex-Broker
Posted on November 14th, 2019 at 11:46 AM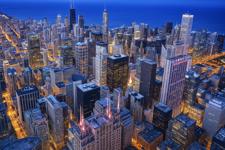 From the Desk of Jim Eccleston at Eccleston Law LLC:
A former star broker at UBS Group AG won a more than $1.5 million arbitration award after she alleged gender discrimination against her former employer and its Boston-based branch manager.
According to the award, UBS and former boss, James Ducey, hurt Christine Carona's career by treating her differently from male peers and then retaliating after she complained multiple times to the human resources department. Carona will receive more than $600,000, while the rest of the money will cover attorneys' fees and other costs.
Carona filed a complaint against UBS and Ducey with the Massachusetts Commission Against Discrimination. She alleged, among other things, that valuable accounts were mostly distributed to male financial advisers when brokers retired or left the firm. She also claimed that Ducey often stereotyped women and belittled the contributions of female brokers. Ducey called Carona an offensive name on six to twelve occasions and made derogatory comments about her personal life in front of UBS employees, according to the award. In addition, Ducey sought to block Carona and another woman who were named among the Forbes Top 200 Female Financial Advisors from displaying that honor on their email signatures, while UBS let males do so.
Carona was a member of the President's Council at UBS, an elite club for top producers at the company, where she had managed more than $300 million. She had worked in finance for more than two decades and developed an expertise for providing financial advice to customers who find themselves with what she calls "sudden wealth" from the sale of a business, divorce, or death.
The attorneys of Eccleston Law LLC represent investors and advisors nationwide in securities and employment matters. The securities lawyers at Eccleston Law also practice a variety of other areas of practice for financial investors and advisors including Securities Fraud, Compliance Protection, Breach of Fiduciary Duty, FINRA Matters, and much more. Our attorneys draw on a combined experience of nearly 65 years in delivering the highest quality legal services. If you are in need of legal services, contact us to schedule a one-on-one consultation today.
Related Attorneys: James J. Eccleston
Tags: james eccleston, eccleston law, eccleston law llc, eccleston, ubs, gender discrimination, gender discrimination award