UBS Fined for Failing to Educate Brokers on Complex Product Sales
Posted on October 17th, 2016 at 10:57 AM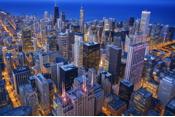 From the Desk of Jim Eccleston at Eccleston Law LLC:
The SEC has fined UBS Financial Services over $15 million because of its failure from 2011 to 2014 to educate and train retail brokers on the sale of almost $11 billion of complex structured products.
UBS gave brokers inadequate information on the potential risks to its brokers involving the sale of complex single-stock linked reverse convertible notes (RCNs) to 44,000 customer accounts. Approximately 20% of the customers that were sold the product had modest reported income and net worth and primarily moderate or conservative investment objectives.
Without admitting or denying the facts, UBS agreed to a censure, disgorgement of $9 million in revenue and interest and a $6 million penalty, even though it turned out that most of the approximately 2,500 structured notes sold performed well due to the strength of the stock market.
The attorneys of Eccleston Law LLC represent investors and advisers nationwide in securities and employment matters. The securities lawyers at Eccleston Law also practice a variety of other areas of securities for financial advisors including breakaway broker services, employment matters, strategic consulting and counseling, broker litigation and arbitration,whistleblower actions, and much more. Our attorneys draw on a combined experience of nearly 65 years in delivering the highest quality legal services. If you are in need of legal services, contact us to schedule a one-on-one consultation today.
Related Attorneys: James J. Eccleston
Tags: Eccleston, Eccleston Law, Eccleston Law LLC, James Eccleston, UBS, SEC, UBS Financial Services, brokers, product sales, retail brokers