UBS Alleges Former Texas Advisor Stole $17 Million From Clients
Posted on May 17th, 2022 at 8:46 AM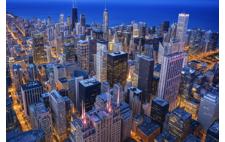 From the Desk of Jim Eccleston at Eccleston Law:
UBS Wealth Management alleges that one of its former Texas-based advisors stole nearly $17 million from clients as part of a scheme that ran almost 25 years.
According to UBS's suit, Robert Turner fraudulently convinced 23 clients to buy at least $17 million of stakes in a "sham" outside investment that he and his purported "college buddy" had "cooked up." UBS has paid $5.7 million to three clients who lost money and plans to reimburse others after learning about the fraud late last year, according to its lawsuit. UBS additionally named the former advisor's wife, Stephanie Turner, as a defendant in an effort to freeze assets, but not other allegations were made against her. In September 2021, Stephanie and her husband's team joined Stifel, Nicolaus & Co., which was around the time their scheme was unraveling, according to UBS. The team had managed $900 million in client assets and generated nearly $3 million in annual revenue at the time of their move, according to a Stifel spokesman. Stephanie continues to work at Stifel while Robert voluntarily resigned in January, according to BrokerCheck.
UBS has additionally filed a pending arbitration complaint against Turner with the Financial Industry Regulatory Authority (FINRA), according to its suit. Robert Turner solicited the clients between 1997 and 2021, who were "people close to him who knew and trusted him through familial ties and friendship." The clients invested in Fairfax Financial Corporation, which was the "sham" company organized by Turner and his friend Mark Woodward, according to UBS. UBS further alleges that Turner and Woodward designed "fraudulent" account statements to conceal the scheme while promising investors a 4% to 8% compounded quarterly return.
Eccleston Law LLC represents investors and financial advisors nationwide in securities, employment, regulatory and disciplinary matters.
Tags: eccleston law, ubs, advisor