UBS Agrees to Settle Class-Action Municipal Bonds Suit for 2.5 million
Posted on July 17th, 2023 at 9:08 AM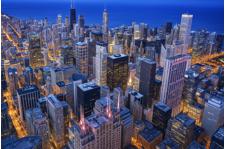 From the desk of Jim Eccleston at Eccleston Law
In the case Goodman v. UBS Financial Services, 21-cv-18123, U.S. District Court, New Jersey, a federal judge in New Jersey gave preliminary approval to UBS Financial Services' $2.5 million deal on Wednesday. A hearing has been scheduled in December to make a final determination and approval.
The settlement of $2.5 million will settle a class-action lawsuit claiming the bank provided inaccurate tax information to holders of taxable municipal bonds. Richard Goodman, the class representative, who bought taxable municipal bonds in accounts maintained by UBS, claimed the bank, which was overseeing more than $90 billion of municipal bonds, didn't report amortizable bond premiums on forms clients used to prepare tax returns, resulting in an overstatement of income and tax payments.
The settlement, reached after private mediation, didn't specify how many clients would be part of the class, but there are "likely at least hundreds," according to the filing. Attorneys for UBS and Goodman didn't return messages seeking comment on Friday.
Eccleston Law LLC represents investors and financial advisors nationwide in securities, employment, transition, regulatory, and disciplinary matters.
Tags: eccleston, eccleston law