Two Toledo Advisors Barred For Fee Disclosure Failures
Posted on July 22nd, 2016 at 3:07 PM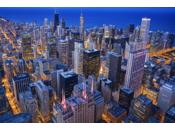 From the Desk of Jim Eccleston at Eccleston Law LLC:
According to a recent settlement with FINRA, Gary Lee Rathbun and Douglas Scott Miller failed to disclose "monitoring fees" regarding the sale of investments to both their registered investment adviser, Private Wealth Consultants, Ltd., and their broker dealer, Triad Advisors. Rathbun was registered with Triad from October 2009 to July 2014, and Miller from August 2005 to July 2014.
The two advisors sold a collection of investments in six different LLCs without reporting the sales to their broker dealer, Triad. Additionally, the two allegedly failed to disclose to their investment adviser, Private Wealth Consultants, that they were charging clients by the hour for "monitoring fees." According to the FINRA AWC, they were charging $500 per hour to "monitor" the six investments, and they received a total of $600,000 for that arrangement.
As a result of their conduct, both Rathbun and Miller have been barred by FINRA. In signing the AWC neither advisor admitted or denied the findings of the investigation.
The attorneys of Eccleston Law LLC represent investors and advisers nationwide in securities and employment matters. Our attorneys draw on a combined experience of nearly 65 years in delivering the highest quality legal services. If you are in need of legal services, contact us to schedule a one-on-one consultation today.
Related Attorneys: James J. Eccleston
Tags: Eccleston, Eccleston Law, Eccleston Law LLC, James Eccleston