Two States to Require Advisors to Complete Form CRS
Posted on June 15th, 2020 at 3:49 PM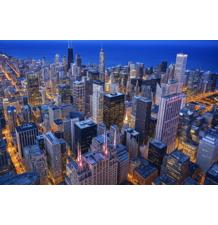 From the Desk of Jim Eccleston at Eccleston Law LLC:
The U.S. Securities and Exchange Commission's ("SEC") investment advice reform rules, which include Regulation Best Interest ("Reg. B-I"), are set to take effect at the end of June. The new rules will require SEC-registered advisers to complete a client relationship summary, or Form CRS. As part of the client relationship summary, advisers will be required to disclose their services, fees, costs, disciplinary history , conflicts of interest and the standard of conduct by which they are governed.
In addition to SEC-registered advisers, financial advisors registered in Oklahoma and Rhode Island will also be required to complete Form CRS. While Oklahoma is requiring that state-registered advisors complete the Form CRS, state-registered advisors in Oklahoma are not required to deliver the completed Form CRS to their clients.
Most states have been hesitant to require advisors to complete a Form CRS. The North American Securities Administrators Association published a letter in 2018 which described the organization's issues with the form. Many states do not believe that Form CRS will be useful for investors or that the form may even lead to investor confusion. Others believe that information required on a Form CRS is already disclosed on other forms.
The attorneys of Eccleston Law LLC represent investors and advisors nationwide in securities and employment matters. The securities lawyers at Eccleston Law also practice a variety of other areas of practice for financial investors and advisors including Securities Fraud, Compliance Protection, Breach of Fiduciary Duty, FINRA Matters, and much more. Our attorneys draw on a combined experience of nearly 65 years in delivering the highest quality legal services. If you are in need of legal services, contact us to schedule a one-on-one consultation today.
Related Attorneys: James J. Eccleston
Tags: eccleston, james eccleston, eccleston law, crs, sec, client relationship summary