Two Sarasota-Bradenton Area Men Charged for Alleged Ponzi Scheme
Posted on June 30th, 2020 at 4:11 PM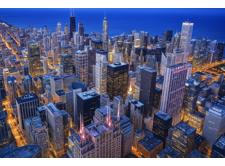 From the Desk of Jim Eccleston at Eccleston Law LLC:
In connection with an alleged $6.3 million Ponzi scheme, Phillip Roy Wasserman and Kenneth Murry Rossman (collectively, "Defendants") have been charged by federal prosecutors with mail fraud, wire fraud, and conspiracy to commit wire and mail fraud. Defendants are alleged to have targeted elderly individuals and convinced those individuals to liquidate traditional investments in order to invest in "FastLife," an insurance venture by Wasserman. Wasserman and Rossman are alleged to have made fraudulent misrepresentations and to have concealed material information when soliciting investments in FastLife.
According to federal prosecutors, Defendants used investor funds to make payments to other FastLife investors, as well as to make payments to investors in Wasserman's hedge fund and real estate fund ventures. Additionally, Wasserman is alleged to have used large amounts of investor money for personal expenses, including luxury real estate, vehicles and gambling. Rossman is also alleged to have been paid a percentage of the investor funds. Wasserman and Rossman were notified that the government will be seeking a money judgment of at least $6.3 million.
The attorneys of Eccleston Law LLC represent investors and advisors nationwide in securities and employment matters. The securities lawyers at Eccleston Law also practice a variety of other areas of practice for financial investors and advisors including Securities Fraud, Compliance Protection, Breach of Fiduciary Duty, FINRA Matters, and much more. Our attorneys draw on a combined experience of nearly 65 years in delivering the highest quality legal services. If you are in need of legal services, contact us to schedule a one-on-one consultation today.
Related Attorneys: James J. Eccleston
Tags: james eccleston, eccleston law, eccleston law llc, ponzi scheme, mail fraud, wire fraud