Two Men Arrested Over a $15 Million Oil and Gas Ponzi Scheme
Posted on August 18th, 2017 at 10:00 AM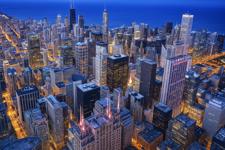 From the Desk of Jim Eccleston at Eccleston Law LLC:
The U.S Attorney's Office for the Southern District of Georgia has arrested Richard Paul Underwood of Fort Lauderdale, Florida and Colin P. Purcell of Simpsonville, Kentucky in connection with their operation of an oil and gas investment Ponzi scheme. In addition, the SEC also filed a civil suit against Mr. Underwood and Mr. Purcell.
According to the indictment, Mr. Underwood and Mr. Purcell operated TexStar Energy Corp., Southern Energy Group Inc., and TennStar Energy Inc. Mr. Underwood and Mr. Purcell raised approximately $15 million from investors by falsely claiming that they would make impressive profits from their oil and gas projects. More specifically, between 2012 and 2016, Mr. Underwood and Mr. Purcell sent out written materials and made phone calls to investors repeatedly promising investment returns of 15% to 55% per year. However, the promised returns were misrepresented. Mr. Underwood and Mr. Purcell used two-thirds of investor money to benefit themselves and to advertise to new investors.
Mr. Underwood and Mr. Purcell were charged with conspiracy to commit wire fraud and mail fraud, which carry a maximum sentence of 20 years in prison.
The attorneys of Eccleston Law LLC represent investors and advisors nationwide in securities and employment matters. The securities lawyers at Eccleston Law also practice a variety of other areas of practice for financial advisors including Broker Litigation & Arbitration, Strategic Consulting Services, Regulatory Matters, Transition Contract Review, and much more. Our attorneys draw on a combined experience of nearly 65 years in delivering the highest quality legal services. If you are in need of legal services, contact us to schedule a one-on-one consultation today.
Related Attorneys: James J. Eccleston
Tags: Eccleston, Eccleston Law, James Eccleston, Eccleston Law LLC