Two Individuals Will Share $450,000 Whistleblower Award
Posted on June 10th, 2016 at 1:15 PM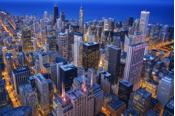 From the Desk of Jim Eccleston at Eccleston Law LLC:
On May 20, 2016 the Securities and Exchange Commission announced an award of more than $450,000 to two individuals for their tip and assistance in uncovering a company's corporate accounting fraud.
"The recent flurry of awards reflects the high-quality nature of the tips the SEC is receiving as public awareness of the whistleblower program grows," said Sean X. McKessy, Chief of the SEC's Office of the Whistleblower. "These two individuals not only submitted valuable tips to help open our investigation but also provided valuable assistance as we proceeded, showing that our program particularly rewards those eager to continue helping us throughout the process of bringing an enforcement action."
The SEC's whistleblower program has been an important tool since its inception in 2011. The whistleblower program has awarded $68 million to 31 whistleblowers since 2011. The award distributions are made out of an investor protection fund established by Congress. The standard to obtain an award requires that the whistleblower's information must be unique, useful and leads to a successful enforcement action.
The recent popularity of the whistleblower program can be attributed to the SEC's marketing success, which has allowed individuals to become aware of the incentives and protections it provides to potential whistleblowers.
"Assistance and information from a whistleblower who knows of possible securities law violations can be among the most powerful weapons in the law enforcement arsenal of the (SEC)," Mr. McKessy said. "Through their knowledge of the circumstances and individuals involved, whistleblowers can help the Commission identify possible fraud and other violations much earlier than might otherwise have been possible. That allows the Commission to minimize the harm to investors, better preserve the integrity of the United States' capital markets, and more swiftly hold accountable those responsible for unlawful conduct."
The attorneys of Eccleston Law LLC draw on a combined experience of nearly 65 years in delivering the highest quality legal services. Eccleston Law LLC helps individuals file and document their SEC whistleblower claims while maintaining confidentiality. Please contact us for further information.
Related Attorneys: James J. Eccleston
Tags: Eccleston, Eccleston Law, Eccleston Law LLC, James Eccleston