Two Former USAA Advisors Granted $1.8 Million for Unfair Termination
Posted on July 11th, 2019 at 4:26 PM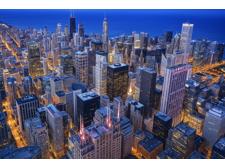 From the Desk of Jim Eccleston at Eccleston Law LLC:
Two former USAA financial advisors, Christoper Johnson and Lee Anne Przybyla, were awarded $1.8 million by a Finra on the grounds of wrongful termination. In May 2017, the two advisors were terminated from USAA in San Antonio, Texas. Besides wrongful termination, the advisors alleged defamation, breach of contract, and negligent supervision. According to Finra, each advisor received $350,000 for punitive damages while Johnson and Przybyla were awarded an additional $500,000 and $350,000 in compensatory damages, respectively.
In terms of an employment dispute, this arbitration award is one of the largest by Finra in 2019 and features one of the most substantial punitive damages in several years. Besides these two advisors, five others had simultaneously filed suit against USAA for similar claims. According to Finra, the remaining arbitration hearings are scheduled to take place in 2019 and 2020 after numerous motions were filed to separate the cases.
The two advisors claim that their termination from USAA stemmed from their methods concerning the preparation and publishing of financial plans. Further, the advisors alleged that they were financially devastated unable to attain equivalent employment. Hence, the panel recommended that the advisors records be altered to show they left USAA based on "voluntary resignation" instead of "involuntary termination". While the advisors' attorney concurred with the panel's final decision, USAA Financial Advisors did not publicly respond or comment.
The attorneys of Eccleston Law LLC represent investors and advisors nationwide in securities and employment matters. The securities lawyers at Eccleston Law also practice a variety of other areas of practice for financial investors and advisors including Securities Fraud, Compliance Protection, Breach of Fiduciary Duty, FINRA Matters, and much more. Our attorneys draw on a combined experience of nearly 65 years in delivering the highest quality legal services. If you are in need of legal services, contact us to schedule a one-on-one consultation today.
Related Attorneys: James J. Eccleston
Tags: james eccleston, eccleston law, eccleston law llc, eccleston, usaa, financial advisors, punitive damages, unfair termination