Two Firms Charged With Compliance Failures in Wrap Fee Programs
Posted on September 15th, 2016 at 11:59 AM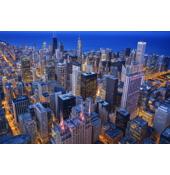 From the Desk of Jim Eccleston at Eccleston Law LLC:
The Securities and Exchange Commission has settled charges alleging violations of Section 206(4) of the Investment Advisers Act of 1940 and Rule 206(4)-7 with Raymond James & Associates ("Raymond James") and Robert W. Baird & Company ("Baird"). Without admitting or denying the charges, Raymond James agreed to pay a $600,000 penalty and Baird agreed to pay a $250,000 penalty.
In its complaint, the SEC alleged that both companies failed to monitor and disclosure the amount of commissions that their clients were charged when sub-advisers "traded away" with a broker-dealer outside the wrap fee programs. Without this information, clients of Raymond James and Baird were not aware the additional fees they were incurring.
The attorneys of Eccleston Law LLC represent investors and advisers nationwide in securities and employment matters. Our attorneys draw on a combined experience of nearly 65 years in delivering the highest quality legal services. If you are in need of legal services, contact us to schedule a one-on-one consultation today.
Related Attorneys: James J. Eccleston
Tags: Eccleston, Eccleston Law, James Eccleston, Eccleston Law LLC, The SEC