Two Ex-Brokers Pocketed $5M in Client Funds
Posted on August 24th, 2016 at 5:01 PM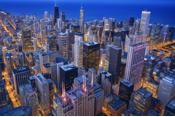 From the Desk of Jim Eccleston at Eccleston Law LLC:
The SEC recently won a court order which froze the assets of two former brokers (James Hugh Brennan III, 67, and Douglas Albert Dyer, 56), who raised more than $5 million from clients and used the money for their own personal use.
The ex-brokers jointly owned a company named Broad Street Ventures in Chattanooga, Tennessee since 2008. Using Broad Street, Mr. Brennan and Mr. Dyer allegedly raised money to fund a series of other ventures known collectively as the Scenic City Companies. The SEC asserted that the former brokers collected funds from 240 investors nationwide. The investments went into either the brokers' own personal accounts or their wives' accounts.
The SEC also said that Mr. Brennan and Mr. Dyer solicited investors by informing them that they were uniquely experienced in the securities industry even though neither Mr. Brennan nor Mr. Dyer has been registered to sell investments as a broker since the late 1990s. In addition, both brokers neglected to mention to investors that Mr. Brennan was banned from the brokerage industry and that Mr. Dyer was suspended and fined multiple times in his career.
The temporary restraining order aims to freeze the two brokers' assets and stop them from soliciting any more investors. Their spouses are named as relief defendants.
The attorneys of Eccleston Law LLC represent investors and advisers nationwide in securities and employment matters. Our attorneys draw on a combined experience of nearly 65 years in delivering the highest quality legal services. If you are in need of legal services, contact us to schedule a one-on-one consultation today.
Related Attorneys: James J. Eccleston
Tags: Eccleston, Eccleston Law, Eccleston Law LLC, James Eccleston