Troubles at an Arizona Park Funded by Municipal Bonds Are a Warning to Investors
Posted on September 18th, 2023 at 2:20 PM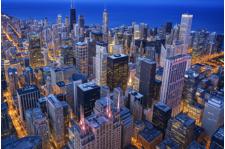 From the desk of Jim Eccleston at Eccleston Law
The recent financial troubles at a sports arena in Mesa, Arizona, demonstrate that not all municipal bonds are equally safe. Legacy Park filed for bankruptcy only 15 months after its opening.
This happened three years after the Arizona Industrial Development Authority issued municipal bonds to finance the park's construction. The value of those bonds recently plummeted to about 10 cents on the dollar, and the park is actively seeking a buyer.
Those financial challenges the sports park faces highlight a risky segment within the $4 trillion municipal bond market, facilitated by local government entities known as conduit issuers. In this space, private-sector businesses, often nonprofit organizations, borrow tax-free funds to construct facilities like shopping malls, medical centers, and charter schools.
The shortcomings of the conduit structure, well-known on Wall Street, have been exacerbated by rising U.S. interest rates, according to The Wall Street Journal. Higher rates mean borrowers face increased costs when refinancing debt payments. Additionally, investors are less inclined to invest in what they perceive as risky assets when higher rates make it easier to find yields.
Many conduit issuers primarily sell bonds for established, well-funded institutions like hospitals and universities, which rarely experience payment failures.
Nonetheless, defaults related to conduit projects are on the rise. Various states have attempted to regulate conduit projects but with limited success. The situation with the Arizona sports park calls into question whether the conduit structure, in addition to being complex and risky for investors, is susceptible to potential misuse.
Eccleston Law LLC represents investors and financial advisors nationwide in securities, employment, transition, regulatory, and disciplinary matters.
Tags: eccleston, eccleston law, municipal bonds