Trend Continues As Transamerica Settles 401(k) Excessive-Fee Lawsuit
Posted on July 12th, 2016 at 12:34 PM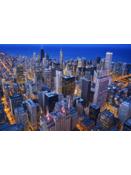 From the Desk of Jim Eccleston at Eccleston Law LLC:
The retirement plan provider joins a list of other firms such as MassMutual, Fidelity and Ameriprise that have settled lawsuits with their own 401 (k) participants.
Plaintiffs in the suit alleged breach of fiduciary duty under the Employee Retirement Income Security Act of 1974 (ERISA) by Transamerica and affiliated companies for charging excessive administrative and investment management fees.
Transamerica allegedly administered the plan "for the benefit of Aegon" (the firm's parent company) and gained excess fees for itself through revenue sharing payments, according to the complaint, originally filed in February 2015.
U.S District Court Judge McManus for the Northern District of Iowa, Cedar Rapids Division, granted preliminary approval of the nearly $4 million settlement on June 24.
Transamerica spokesman Gregory Tucker said in an e-mailed statement, "Although we have maintained that these allegations are unfounded, we have agreed in principle to settle the case in order to avoid the time and expense of litigation."
Similarly in June, Massachusetts Mutual Life Insurance Co. agreed to settle with its employees for $31 million. Transamerica joins a growing list of retirement plan service providers that have been the subject of similar excessive-fee lawsuits brought by their plan participants.
The attorneys of Eccleston Law LLC represent investors and advisers nationwide in securities and employment matters. Our attorneys draw on a combined experience of nearly 65 years in delivering the highest quality legal services. If you are in need of legal services, contact us to schedule a one-on-one consultation today.
Related Attorneys: James J. Eccleston
Tags: Eccleston, Eccleston Law, Eccleston Law LLC, James Eccleston