Traditional Brokers' Compensation Models May Be Threatened As Wirehouses Hire Salaried Workers
Posted on June 5th, 2019 at 4:57 PM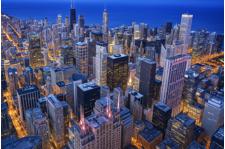 From the Desk of Jim Eccleston at Eccleston Law LLC:
According to an InvestmentNews article, Bank of America's recent decision to transfer 300 Merrill Edge advisors into its Merrill Lynch Wealth Management branch offices may be a turning point in the evolution of compensation for financial advisors at major brokerage firms.
Contrary to traditional brokers, who are paid a percentage of the revenue they bring into the firm, Merrill Edge advisors are paid a salary. Financial industry experts view the move by Bank of America as a signal as to how banks and wirehouses want to shift compensation away from the traditional commission-based and fee-based system toward a salaried model.
The vast majority of advisors who work at the wirehouses are paid based on a plan known in the industry as the grid. Today, wirehouse advisors typically take home 35 cents to 45 cents of every dollar of revenue generated from the grid, by far the largest expense at a wirehouse. That means an advisor serving clients with $100 million in assets and bringing in $1 million in revenue would earn between $350,000 and $450,000 a year. Replacing that pay model with an annual salary of $150,000, with perhaps another $50,000 in bonus, would cut costs considerably for the wirehouses.
The article states that, while such a transition could cut costs and increase profits for the firms, it could dramatically reduce compensation for advisors and change the culture at the wirehouses from an entrepreneurial model to a more corporate mindset. It also could make it easier for firms to cross-sell banking products and hold onto clients when advisors leave their firms.
The attorneys of Eccleston Law LLC represent investors and advisors nationwide in securities and employment matters. The securities lawyers at Eccleston Law also practice a variety of other areas of practice for financial investors and advisors including Securities Fraud, Compliance Protection, Breach of Fiduciary Duty, FINRA Matters, and much more. Our attorneys draw on a combined experience of nearly 65 years in delivering the highest quality legal services. If you are in need of legal services, contact us to schedule a one-on-one consultation today.
Related Attorneys: James J. Eccleston
Tags: james eccleston, eccleston law, eccleston law llc, eccleston, broker compensation model, merrill lynch, financial advisors, wirehouse advisors