Trader Craze Over Pro Shares UltraPro QQQ
Posted on September 16th, 2020 at 4:07 PM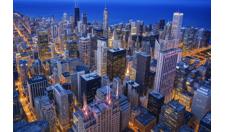 From the Desk of Jim Eccleston at Eccleston Law LLC:
In the last eight days, ProShares UltraPro QQQ (TQQQ) ETF attracted more than $1.5 billion. TQQQ has become sought-after by day traders, despite its risks as a highly leveraged product. Currently, it is held by 24,000 Robinhood accounts, indicating popularity among novice investors. Even after NASDAQ faced a correction over concerns of imposing devaluations, day traders' confidence in tech shares appears not to waiver.
TQQQ gives day traders an opportunity to gain short-term exposure. That could be great, or disastrous. Before September 3rd, TQQQ had returned more than 10,000%. Even after the NASDAQ drop of 5.2%, TQQQ's lifetime return is 8,400%. Those returns are likely what drew in day traders. But throwing caution to the wind most often is an unwise strategy.
Meanwhile, investments such as, Invesco QQQ Trust Series 1 (QQQ) and ProShares UltraPro Short QQQ (SQQQ) are on the decline. Both have seen the worst outflows in a while. QQQ is down $4.8 billion in the last week and SQQQ has seen its worst week of outflows since March.
The attorneys of Eccleston Law LLC represent investors and advisors nationwide in securities and employment matters. The securities lawyers at Eccleston Law also practice a variety of other areas of practice for financial investors and advisors including Securities Fraud, Compliance Protection, Breach of Fiduciary Duty, FINRA Matters, and much more. Our attorneys draw on a combined experience of nearly 65 years in delivering the highest quality legal services. If you are in need of legal services, contact us to schedule a one-on-one consultation today.
Tags: ecceleston, ETF, Ultra Pro QQQ