Top-Ranked UBS Advisor in Las Vegas Wins Expungement With Help From Client
Posted on May 1st, 2023 at 1:29 PM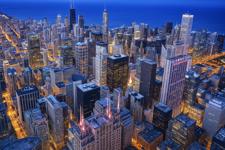 From the desk of Jim Eccleston at Eccleston Law
A top-ranked Las Vegas-based UBS financial advisor has prevailed in his expungement hearing with the help of the customer who initially had filed the complaint.
A sole Financial Industry Regulatory Authority (FINRA) arbitrator granted the advisor expungement of a dispute that was settled in June 2020 after determining that the disclosure was "misleading" and the fault of a sales assistant, according to the award. The client had alleged that Keller sold the wrong position in December 2020, "as the instructions were to sell the client's mutual fund but [Slack Technologies Inc.] (WORK) was sold instead." The parties settled for $8,149, according to BrokerCheck.
However, the arbitrator determined that the advisor had properly relayed and subsequently repeated the instructions for clarity to a sales assistant, who then incorrectly sold stock rather than mutual fund holdings. The trade was reversed, and the client was reimbursed after the error was discovered. The client, who remains one of the advisor's customers, sent an email message voicing his support of the expungement, according to the award.
Eccleston Law LLC represents financial advisors and investors nationwide in securities, employment, transition, regulatory and disciplinary matters.
Tags: eccleston, eccleston law