Top FINRA Initiatives For 2022
Posted on January 25th, 2022 at 1:01 PM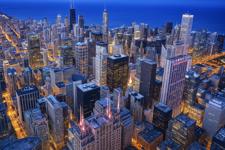 From the Desk of Jim Eccleston at Eccleston Law:
A host of new initiatives are ahead in 2022 at the Financial Industry Regulatory Authority (FINRA), according to CEO Robert Cook. Here is a list of FINRA's top 8 priorities for 2022 as well as some of the rules and regulatory notices that may be published, according to ThinkAdvisor.
FINRA initiated 2021 targeted sweeps on "finfluencers", options account openings and special-purpose acquisition companies (SPACs). The sweeps are expected to continue into the new year. Cook also announced FINRA's plan to release potential updates to its rules pertaining to options accounts and complex products in general.

FINRA intends to issue a regulatory notice regarding the sale of crypto assets through FINRA's member firms. The notice will emphasize advertising and disclosure rules.

FINRA will begin to enforce Rule 4111, which will impose additional capital obligations on "restricted firms." The rule, which became effective on January 1, is designed to mitigate risks posed by advisory firms that feature a history of misconduct.

Cook discussed FINRA's plan to carry forward some retrospective rule reviews that already have begun, including a review on borrowing and lending with customers.

FINRA is expected to solicit comment on potential rules pertaining to firms' liquidity risk management practices and establish requirements related to the Membership Application Program (MAP).

FINRA likely will analyze and potentially alter its rules after the approval of Regulation Best Interest (Reg BI) by the Securities and Exchange Commission (SEC). Some FINRA rules may need to be revised if they were adopted prior to Reg BI.

The continuing education program changes will take effect in 2022, with a shift to an annual CE requirement that "will be linked to the registration category that you [reps] hold", according to Cook.

FINRA withdrew a proposal pertaining to specialized panels for expungement requests in May 2021. However, Cook announced that the proposal remains "on the regulatory agenda." FINRA additional plans to release a paper in 2022 with "data and some statistical analysis and discussion about what's going on today in the expungement space and suggesting some alternative approaches to handling expungement".
Eccleston Law LLC represents investors and financial advisors nationwide in securities, employment, regulatory and disciplinary matters.
Tags: eccleston, eccleston law, finra, initiatives