Tipster Informed FBI About College Admissions Scam in Order to Receive A Reduced Sentence for his Role in a Securities Fraud Case
Posted on March 18th, 2019 at 11:26 AM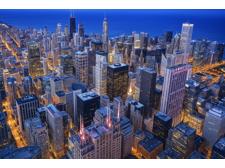 From the Desk of Jim Eccleston at Eccleston Law LLC:
According to a Wall Street Journal article, California financier, Morrie Tobin provided a critical tip to the FBI about the college admissions scam (aka Operation Varsity Blues) in order to get a reduced sentence for his role in an unrelated securities fraud case.
The Wall Street Journal's article highlights how Tobin's tip led to one of the biggest college-admissions fraud the Department of Justice has ever prosecuted. More specifically, Tobin informed the FBI that the head coach of Yale University women's soccer team solicited $450,000 from him in exchange for recommending that his daughter for admission as an athletic recruit. Furthermore, Tobin agreed to wear a wire during a meeting in a Boston hotel room with Yale University women's soccer coach in exchange for leniency during his sentencing regarding an unrelated securities fraud scheme.
The securities fraud scheme Tobin helped orchestrate involved $165 million of illegal sales of stock. According to the SEC, Tobin and three other individuals, arranged to pay a stock promoter to tout the stock of Environmental Packaging while creating the impression that the recommendation came from a neutral third party. As a result, Environmental Packaging shares more than doubled, from approximately $1.05 per share to $2.21 per share during the promotional campaign.
According to the complaint, on June 27, 2017, the SEC halted trading in the securities of Environmental Packaging. The SEC later filed charges against Tobin and the other individuals involved in the scheme for violating various federal securities laws.
Tobin is currently awaiting sentencing for the charges pending against him.
The attorneys of Eccleston Law LLC represent investors and advisors nationwide in securities and employment matters. The securities lawyers at Eccleston Law also practice a variety of other areas of practice for financial investors and advisors including Securities Fraud, Compliance Protection, Breach of Fiduciary Duty, FINRA Matters, and much more. Our attorneys draw on a combined experience of nearly 65 years in delivering the highest quality legal services. If you are in need of legal services, contact us to schedule a one-on-one consultation today.
Related Attorneys: James J. Eccleston
Tags: james eccleston, eccleston law, eccleston law llc, eccleston, fbi, college admissions, scam, morrie tobin, department of justice