Time for Reform in the RIA Industry?
Posted on December 11th, 2015 at 1:38 PM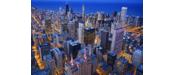 From the Desk of Jim Eccleston at Eccleston Law LLC:
SEC oversight of registered investment advisers is not robust. Each firm is examined once every 11 years on average, and 40% of firms never have been subject to an examination. In an industry that depends on trust and confidence, a lack of sufficient oversight leaves RIAs vulnerable to reputation risk.
FINRA recently has pointed to a trend in the RIA industry which it calls a "regulatory arbitrage". FINRA suggests that unscrupulous brokers are finding their way into the less regulated RIA industry. Those announcements serve to tarnish the reputation of the RIA industry and members are beginning to see the need for reform.
Finding an alternative to SEC examinations has proven difficult. One alternative is that the RIAs would join a self-regulatory organization, whether it be a broadened FINRA or a new agency. Another option is third-party examination. That system would require RIAs to subject themselves to an independent audit, and to do so on a more frequent basis than what the SEC does now. The SEC still would maintain control and oversight as the cop on the beat.
The attorneys of Eccleston Law LLC represent investors and advisers nationwide in securities and employment matters. Our attorneys draw on a combined experience of nearly 65 years in delivering the highest quality legal services.
Related Attorneys: James J. Eccleston
Tags: Eccleston, Eccleston Law, Eccleston Law LLC, James Eccleston, FINRA, Eccleston, SEC, FINRA, RIA