TIAA Sues Former Advisors For Allegedly Soliciting Clients
Posted on October 22nd, 2021 at 1:34 PM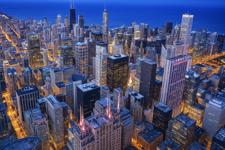 From the Desk of Jim Eccleston at Eccleston Law:
Teachers Insurance and Annuity Association of America (TIAA) filed suit against three of its former Connecticut advisors for allegedly soliciting TIAA clients to join them at their new firm.
The complaint alleges that David Wheatly, Timothy O'Shea, and William McDonald violated their employment agreements, breaching their duty of loyalty and unfairly competing when soliciting former TIAA clients to join them at Tidewater Wealth Management. The complaint concedes that the advisors provided the requisite notice of their resignations.
However, the complaint alleges that the advisors solicited TIAA clients about joining them at Tidewater prior to providing written notice of intent to resign. The advisors have not yet filed an answer to the complaint or otherwise responded.
Eccleston Law LLC represents investors and financial advisors nationwide in securities, employment, transition, regulatory and disciplinary matters.
Tags: eccleston, eccleston law, tiaa, soliciting clients, advisor sued