The SEC Secures Final Judgement Against Lee D. Weiss
Posted on July 15th, 2016 at 3:35 PM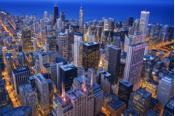 From the Desk of Jim Eccleston at Eccleston Law LLC:
The Securities and Exchange Commission has announced that a final judgment has been entered against investment adviser Lee D. Weiss and his firm, Family Endowment Partners (FEP), along with relief defendants MIP Global Inc., Mosaic Enterprises Inc., Mosaic Investment Partners Inc., and Weiss Capital Real Estate Group, LLC.
The complaint filed by the SEC claims that Weiss and FEP perpetrated a number of fraudulent schemes, engaged in self-dealing, failed to disclose material facts, misappropriated investor funds, and made risky investment recommendations. The complaint pointed to FEP and Weiss' urging of clients to invest more than $40 million in illiquid securities without disclosing Weiss' ownership interest and payment receipts. Furthermore, it is alleged that Weiss and FEP recommended that their clients invest in a consumer loan portfolio while failing to disclose that Weiss would receive cash payouts equal to half of the profits made from the investments.
The judgment permanently enjoins Weiss and FEP in violating the antifraud provisions of federal securities laws. As stipulated by the judgement orders, Weiss and FEP must pay a civil penalty of $1,000,000 and $500,000, respectively. Additionally, Weiss FEP and the relief defendants are ordered to pay disgorgement totaling $8,436,766 plus interest. The parties agreed to the judgment without admitting or denying the allegations.
Furthermore, the SEC permanently has barred Weiss from association with any broker, dealer, investment adviser, municipal securities dealer, municipal advisor, transfer agent, or nationally recognized statistical rating organization. Weiss consented to the order without admitting or denying the findings.
The attorneys of Eccleston Law LLC represent investors and advisers nationwide in securities and employment matters. Our attorneys draw on a combined experience of nearly 65 years in delivering the highest quality legal services. If you are in need of legal services, contact us to schedule a one-on-one consultation today.
Related Attorneys: James J. Eccleston
Tags: Eccleston, Eccleston Law, Eccleston Law LLC, James Eccleston