The SEC Files Complaint Against Mark Boucher and Strategic Wealth Advisors Group Services
Posted on August 26th, 2020 at 3:18 PM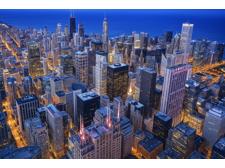 From the Desk of Jim Eccleston at Eccleston Law LLC:
The U.S. Securities and Exchange Commission ("SEC") charged advisor Mark J. Boucher and his company, Strategic Wealth Advisor Group Services, Inc., with fraud. The SEC alleged that Boucher and his firm misappropriated more than $2.2 million from retail investors.
According to the SEC, between 2010 and 2020, Boucher made unauthorized transfers from client accounts to his own personal account and forged client signatures on checks. The SEC alleged that Boucher used client funds to pay for his own personal expenses, such as vacations and cars. According to the SEC, Boucher tried to conceal his misappropriation of client funds by, among other things, forging a letter in an attempt to convince the SEC that certain funds were a gift from a client.
According to FINRA BrokerCheck, Boucher was terminated from SCF Investment Advisors in May 2019 after he admitted to misappropriating customer funds to pay various credit card companies.
According to the SEC, Boucher's alleged conduct violated the antifraud provisions of Section 17(a) of the Securities Act of 1933, Section 10(b) of the Securities Exchange Act of 1934, and sections 206(1) and (2) of the Investment Advisers Act of 1940. The SEC is seeking disgorgement, prejudgment interest and civil penalties.
The attorneys of Eccleston Law LLC represent investors and advisors nationwide in securities and employment matters. The securities lawyers at Eccleston Law also practice a variety of other areas of practice for financial investors and advisors including Securities Fraud, Compliance Protection, Breach of Fiduciary Duty, FINRA Matters, and much more. Our attorneys draw on a combined experience of nearly 65 years in delivering the highest quality legal services. If you are in need of legal services, contact us to schedule a one-on-one consultation today.
Tags: sec, fraud, eccleston law