The SEC Charges Castleberry Financial Services Group for Orchestrating a $3.6 Million Alternative Investment Fraud Scheme
Posted on February 27th, 2019 at 2:08 PM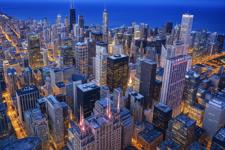 From the Desk of Jim Eccleston at Eccleston Law LLC:
A federal judge for the U.S. District Court for the Southern District of Florida has granted the SEC's request for a temporary restraining order and temporary asset freeze of Florida based alternative investment firm, Castleberry Financial Services Group, LLC.
According to the SEC, Castleberry through its president T. Jonathon Turner, formerly known as Jon Barri Brothers, and CEO Norman M. Strell, falsely represented to investors that the firm had hundreds of millions of dollars in capital invested in local businesses and a portfolio of hundreds of investment properties which were "fully insured and bonded" by CNA Financial Corp. and the Chubb Group.
However, in reality, those insurance companies had no relationship with Castleberry and did not authorize it to use their logos in the firm's sales materials. Moreover, instead of investing their client funds as promised, Turner and Strell used the money to pay for personal expenses and also transferred the funds to other businesses that they controlled.
Lastly, the SEC's complaint asserted that Castleberry knowingly concealed to its investors that Turner had already been convicted in unrelated matters of multiple fraud, theft, and forgery felonies and was imprisoned from 1998 until 2016.
According to the SEC, Castleberry defrauded at least fifteen investors out of $3.6 million.
Eccleston Law is investigating the fraudulent activities of Castleberry Financial Services Group, LLC. Those with information should contact our law firm.
The attorneys of Eccleston Law LLC represent investors and advisors nationwide in securities and employment matters. The securities lawyers at Eccleston Law also practice a variety of other areas of practice for financial investors and advisors including Securities Fraud, Compliance Protection, Breach of Fiduciary Duty, FINRA Matters, and much more. Our attorneys draw on a combined experience of nearly 65 years in delivering the highest quality legal services. If you are in need of legal services, contact us to schedule a one-on-one consultation today.
Related Attorneys: James J. Eccleston
Tags: james eccleston, eccleston law, eccleston law llc, eccleston, sec, fraud