The SEC Bars Private Equity Adviser for Improper Withdrawal from Funds
Posted on March 3rd, 2017 at 10:43 AM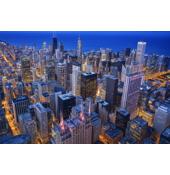 From the Desk of Jim Eccleston at Eccleston Law LLC:
The SEC has permanently barred private equity adviser Scott M. Landress from the securities industry for improperly withdrawing fees from two private equity funds he managed. The SEC also ordered Mr. Landress to pay a $1.25 million penalty to settle the charges.
According to the SEC, Mr. Landress through his investment advisory firm SLRA Inc., invested in real estate trusts with underlying investments in properties throughout the United Kingdom. SLRA earned management fees based on the net asset value of the underlying investments.
Mr. Landress withdrew 16.25 million pounds from certain investment funds in early 2014 and subsequently transferred the money to his personal account. Mr. Landress disclosed the withdrawal as a payment for several years of services provided by an affiliate.
Mr. Landers neither admitted nor denied the allegations against him.
The attorneys of Eccleston Law LLC represent investors and advisers nationwide in securities and employment matters. The securities lawyers at Eccleston Law also practice a variety of other areas of securities for financial investors including Securities Fraud, Unauthorized Trading, Breach of Fiduciary Duty, Retirement Planning Negligence, and much more. Our attorneys draw on a combined experience of nearly 65 years in delivering the highest quality legal services. If you are in need of legal services, contact us to schedule a one-on-one consultation today.
Related Attorneys: James J. Eccleston
Tags: Eccleston, Eccleston Law, James Eccleston, Eccleston Law LLC