The Covenant of Good Faith Exception to the Employment At Will Doctrine
Posted on May 3rd, 2017 at 10:25 AM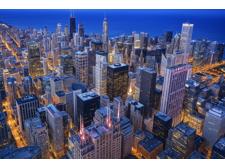 From the Desk of Jim Eccleston at Eccleston Law LLC:
In a previous post, we discussed the three major exceptions to the employment at will doctrine. This post will examine the covenant of good faith exception of the doctrine.
The covenant of good faith is the broadest exception to the employment at will doctrine. Only 11 states recognize this exception because of how broadly it can be applied. States have been reluctant to recognize this exception because rather than narrowly prohibiting terminations based on public policy or an implied contract, the covenant requires that there must be good faith in every employment contract.
In determining if an employer violated the covenant of good faith, courts have examined whether the company violated a basic notion of fairness and whether the company properly followed its stated personnel policies. Some examples of bad faith terminations include terminating an employee to avoid paying retirement benefits or firing a salesman in order to avoid paying commission on a completed sale.
The attorneys of Eccleston Law LLC represent investors and advisers nationwide in securities and employment matters. The securities lawyers at Eccleston Law also practice a variety of other areas of securities for financial investors including Securities Fraud, Unauthorized Trading, Breach of Fiduciary Duty, Retirement Planning Negligence, and much more. Our attorneys draw on a combined experience of nearly 65 years in delivering the highest quality legal services. If you are in need of legal services, contact us to schedule a one-on-one consultation today.
Related Attorneys: James J. Eccleston
Tags: Eccleston, Eccleston Law, James Eccleston, Eccleston Law LLC