The Certified Financial Planner Board Sanctions and Suspended
Posted on October 16th, 2015 at 5:07 PM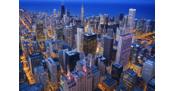 From the Desk of Jim Eccleston at Eccleston Law LLC:
In its most recent censures, the CFP Board has called for three suspensions, two interim suspensions and ten letters of admonition. Included in the round-up was former Wisconsin state representative Bill Kramer. The sanctions were all made public by the CFP.
Frederick Christopher Piatt
Formerly an advisor with Raymond James, Piatt was alleged to have taken an online certification course for another advisor without his knowledge. He was stripped of his CFP certification. This sanction comes after a similar allegation at Morgan Stanley a year prior. There he took an online state insurance license course for another advisor. He was released from Raymond James in 2012 for falsifying his previous FINRA record.
Bill Kramer, former Wisconsin Representative
Kramer spent five months in prison as a result of two misdemeanor counts of fourth degree sexual assault. Kramer listed himself as the owner of Kramer Financial Group, but the firm's website has no mention of Kramer. Daniel Kramer, managing director, says he is not connected to the firm. The CPF revoked Kramer's certification when he failed to respond to complaints regarding the sexual assault.
Lance Ziesemer
Minnesota advisor at Feltl & Co. had his CPF certification permanently revoked after a mixture of violations. According to BrockerCheck, he is also under investigation by FINRA for possible FINRA rule violations.
Jamie D. Pope
Formerly an advisor for Wilibanks Securities, Pope was permanently stripped of his certification for failing to respond to CFP's complaint during the 20 day window for response. He was accused of unapproved outside business activity and selling unsuitable investments
Casaline Woods
She failed to respond to CFP's complaint during the 20 day window. Her certification was permanently revoked. The details of her complaint have yet to be released.
In addition to the permanent certification revocations, a number of advisors also were given interim suspensions because of various unethical business practices. The list includes unregistered outside business activities, unsuitable advising for tax strategies and asset allocation, and falsifying previous employment accounts.
The attorneys of Eccleston Law LLC represent investors and advisers nationwide in securities and employment matters. Our attorneys draw on a combined experience of nearly 65 years in delivering the highest quality legal services.
Related Attorneys: James J. Eccleston
Tags: Eccleston Law LLC, James Eccleston, eccleston, Eccleston Law, CFP Board,