The 2017 Elder Abuse and Prevention Act
Posted on May 5th, 2017 at 10:59 AM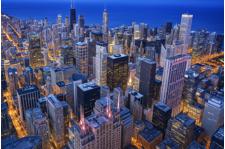 From the Desk of Jim Eccleston at Eccleston Law LLC:
Recently, Senator Chuck Grassley (R-IA) stated that the Elder Abuse and Prevention Act has a good chance of becoming law sometime in 2017. Senator Grassley, the chair of the Senate Judiciary Committee, and a key sponsor of the bill, has tried to pass a similar measure passed for several years.
If enacted, the Elder Abuse and Prevention Act would increase penalties for telemarketing fraud against seniors; require each federal judicial district to have at least one Justice Department attorney focusing on senior fraud; expand data collection of elder abuse by the federal government; and require more Justice Department training for state and local governments on elder abuse.
The Elder Abuse and Prevention Act has received wide support among elderly advocacy groups. However, those groups also would like to see additional legislation that expands training for employees of financial investment advisory, bank, credit union and broker-dealers.
The attorneys of Eccleston Law LLC represent investors and advisers nationwide in securities and employment matters. The securities lawyers at Eccleston Law also practice a variety of other areas of securities for financial investors including Securities Fraud, Unauthorized Trading, Breach of Fiduciary Duty, Retirement Planning Negligence, and much more. Our attorneys draw on a combined experience of nearly 65 years in delivering the highest quality legal services. If you are in need of legal services, contact us to schedule a one-on-one consultation today.
Related Attorneys: James J. Eccleston
Tags: Eccleston, Eccleston Law, James Eccleston, Eccleston Law LLC