The 10 Worst U.S. Financial Advisors: 2021
Posted on December 9th, 2021 at 1:34 PM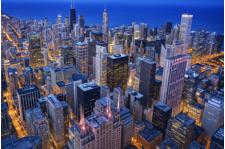 From the Desk of Jim Eccleston at Eccleston Law:
Each year, numerous advisors across the country are convicted of a host of bad acts, including conducting Ponzi schemes, misappropriating client funds or forging customer signatures. 2021 was no exception. Here is a list of the top 10 worst financial advisors in the U.S. in 2021, according to ThinkAdvisor.
Marcus Boggs, who worked at Merrill Lynch, received a 42-month prison sentence after he misappropriated $3 million in client funds. Boggs misappropriated funds from several clients including a man who received compensation from the state of Illinois after being wrongfully convicted and imprisoned for the 1991 sexual assault, kidnapping and murder of a teenage girl.
Former Capitol Securities Management advisors Daryl Bank received a 35-year prison sentence for his participation in a massive investment fraud scheme. That scheme caused losses of $25 million for at least 300 investors.
The Securities and Exchange Commission (SEC) obtained a temporary restraining order (TRO) and asset freeze against John Woods to thwart an alleged $110 million Ponzi scheme. The complaint alleges that Woods and his firm, Horizon Private Equity, collected at least $110 million from nearly 400 investors.
Brian McQuade was charged with wire fraud pertaining to a scheme to misappropriate $750,000 from a nonprofit organization, which provides services to military veterans.
William Gallagher, also known as the "Money Doctor", was sentenced to three lifetimes in prison for operating a Ponzi scheme that stole $32 million primarily from seniors.
Roderick Whited, a former advisor at Northwestern Mutual Investment Services, received a bar from FINRA after he allegedly misappropriated $44,170 in charitable donations. Whited allegedly transferred the funds generated by a fundraising event hosted by his branch office to his personal bank account rather than the appropriate pediatric cancer charity.
LPL Financial terminated Eileen Cure after investigating allegations that Cure refused to interview Black applicants for an opening at her office. LPL discovered the allegations after videos posted on TikTok claimed that Cure informed her staff that she would not interview Black applicants.
RBC Capital Markets ended its association with Scott Matalon after he was arrested in Parkland, Florida, for allegedly beating a woman and holding her against her will. Matalon was charged with kidnapping/inflicting bodily harm, false imprisonment and domestic battery.
Texas advisor, Gregory Estes, who has been a registered sex offender since 2002, was charged with child sexual assault and an indecent assault of an adult. Estes joined Stone Wealth Management in 2012.
Anthony Turner was charged with felony murder and first-degree residential burglary related to the killing of Michelle Avan, who was a Bank of America executive as well as Turner's former colleague and girlfriend. Turned pleaded not guilty to Avan's murder this past August. Turner joined Merrill Lynch in 2004 prior to departing for Bank of America Securities in 2019.
Eccleston Law LLC represents investors and financial advisors nationwide in securities, employment, regulatory and disciplinary matters.