Texas Investment Adviser Files a $100 Million Defamation Lawsuit Against Charles Schwab
Posted on August 7th, 2018 at 5:03 PM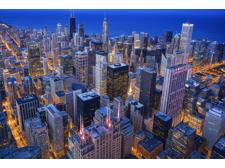 From the Desk of Jim Eccleston at Eccleston Law LLC:
A Texas investment adviser and his firm have filed a $100 million defamation lawsuit in the Eastern District of Texas against Charles Schwab Corp. claiming that the firm poached his clients after terminating him over a false story.
More specifically, according to the complaint, Charles Schwab terminated its relationship with the investment adviser in 2017 after NPR published a story accusing him of working with Fox News, Russian agents, and the White House to "concoct" a story alleging that Democratic National Committee staffer Seth Rich had leaked emails to WikiLeaks in 2016 and was murdered over it.
In addition, the investment adviser asserted in his complaint that after the NPR story was published in August 2017, Charles Schwab started contacting his current and former clients. Moreover, the investment adviser asserted that Charles Schwab informed his current and former clients that it was terminating its relationship with him, but did not state the reasoning, leaving the implication that the NPR story was true.
Moreover, in his complaint, the investment adviser asserted that Charles Schwab knew that the NPR story was false, but decided to use the story as an opportunity to poach his clients.
As a result of his termination, the lawsuit claims that the investment adviser lost 270 accounts and $45 million in assets under management.
The attorneys of Eccleston Law LLC represent investors and advisors nationwide in securities and employment matters. The securities lawyers at Eccleston Law also practice a variety of other areas of practice for financial investors and advisors including Securities Fraud, Compliance Protection, Breach of Fiduciary Duty, FINRA Matters, and much more. Our attorneys draw on a combined experience of nearly 65 years in delivering the highest quality legal services. If you are in need of legal services, contact us to schedule a one-on-one consultation today.
Related Attorneys: James J. Eccleston
Tags: james eccleston, eccleston law, eccleston law llc, eccleston, charles schwab, texas, russia