Texas Advisor Suspended For Violating Client's Instructions
Posted on October 12th, 2016 at 8:52 AM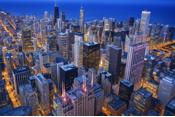 From the Desk of Jim Eccleston at Eccleston Law LLC:
A financial advisor named MF (Mickey) Long II of Plano, Texas, has been suspended by the Texas State Securities Board for 45 days for recommending risky investments for a 70-year-old customer while he was employed by VSR Financial Services.
Mr. Long violated his client's instruction because instead of putting no more than 20 percent of his assets in "highest risk/aggressive" investments, he instead put 36 percent of his money in that category. Mr. Long also violated his client's instruction when he placed nearly 78 percent of his assets in "high risk/moderate" investments even though the client told him to limit the investments to 60 percent of his portfolio. The risky assets included exploratory drilling investments and non-listed REITs.
Mr. Long was also ordered not to sell any alternative investments and was put on heightened supervision for two years by his current employer, Calton & Associates.
The attorneys of Eccleston Law LLC represent investors and advisers nationwide in securities and employment matters. The securities lawyers at Eccleston Law also practice a variety of other areas of securities for financial advisors including breakaway broker services, employment matters, strategic consulting and counseling, broker litigation and arbitration,whistleblower actions, and much more. Our attorneys draw on a combined experience of nearly 65 years in delivering the highest quality legal services. If you are in need of legal services, contact us to schedule a one-on-one consultation today.
Related Attorneys: James J. Eccleston
Tags: Eccleston, Eccleston Law, James Eccleston, Eccleston Law LLC, financial advisor, MF Long II, risky investments, VSR Financial Services, exploratory drilling investments, Calton & Associates