Texas Advisor, Fired for Unapproved Outside Business Activity, Transitions to New Firm
Posted on March 5th, 2021 at 1:33 PM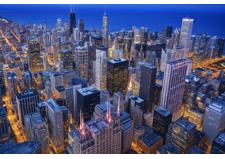 From the Desk of Jim Eccleston at Eccleston Law LLC:
Robert L. Mitchell, a Texas-based advisor, was fired from Morgan Stanley for alleged unapproved outside business activity. The advisor was part of a team that produced $3 million in annual revenue. Morgan Stanley's U5 filing did not specify the outside business activity Mitchell had engaged in. In July, Mitchell paid $78,000 to settle a client complaint that alleged the advisor solicited him for nearly five years to invest in "outside opportunities."
The Financial Industry Regulatory Authority (FINRA) requires approval of outside business activity to guarantee that firms can monitor advisors for possible conflicts. The regulator has highlighted outside business activity as a top examination priority in 2021.
FINRA's mission to crackdown unsupervised activities has resulted in preemptive firing of an increasing number of advisors. Some outsiders consider the activities as minor or unintentional, however, FINRA is committed to enforcing its rule against unsupervised outside business activity. A few of the discharged advisors engaged in selling dubious investments. Many advisors simply failed to request permission for harmless investments, for example, owning a single property.
Mitchell is the fourth Morgan Stanley advisor since September who has transitioned to another firm after being fired for unauthorized outside business activities. Recruiters applaud the willingness of firms to make opportunistic hires when circumstances permit.
Eccleston Law LLC represents financial advisors nationwide. Please contact us to discuss any issues that you may have.
Tags: eccleston, unapproved business activity, eccleston law, FINRA