Terraform Labs Faces Class Action Over TerraUS Failure
Posted on September 15th, 2022 at 11:16 AM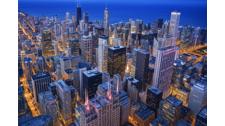 From the Desk of Jim Eccleston at Eccleston Law.
Terraform Labs is facing a potential class action suit over the collapse of its TerraUS stablecoin, which generated millions in losses to investors.
TerraUS, which was the fourth largest stablecoin in circulation, "amounted to a Ponzi scheme" that was only sustained by excessive guaranteed yields, according to the suit, which was filed in the U.S. District Court for the Southern District of New York. Stablecoins are a version of cryptocurrency tracked on a one-to-one basis to a traditional fiat currency linked by an algorithm. According to the complaint, Terraform "touted the stability" of its algorithm and guaranteed 20% annual returns.
Prosecutors further allege that Terraform CEO Do Kwon and other defendants extracted nearly $80 million per month out of Terraform's funds for their own use. A "sharp slump" in the cryptocurrency market in May 2022 drove TerraUS's price below its peg, which led to a max exodus, according to prosecutors. The complaint additionally alleges that Terraform improperly boosted the price of TerraUS by making fraudulent statements about its stability and the guaranteed annual returns.
Eccleston Law LLC represents investors and financial advisors nationwide in securities, employment, regulatory and disciplinary matters.
Tags: eccleston, eccleston law, terraus, law